This is Fun, Fun, Fun
Was our special birthday party ever fun on December 7th, 2017
And, of course the celebrant, Eric, 97, looked wonderful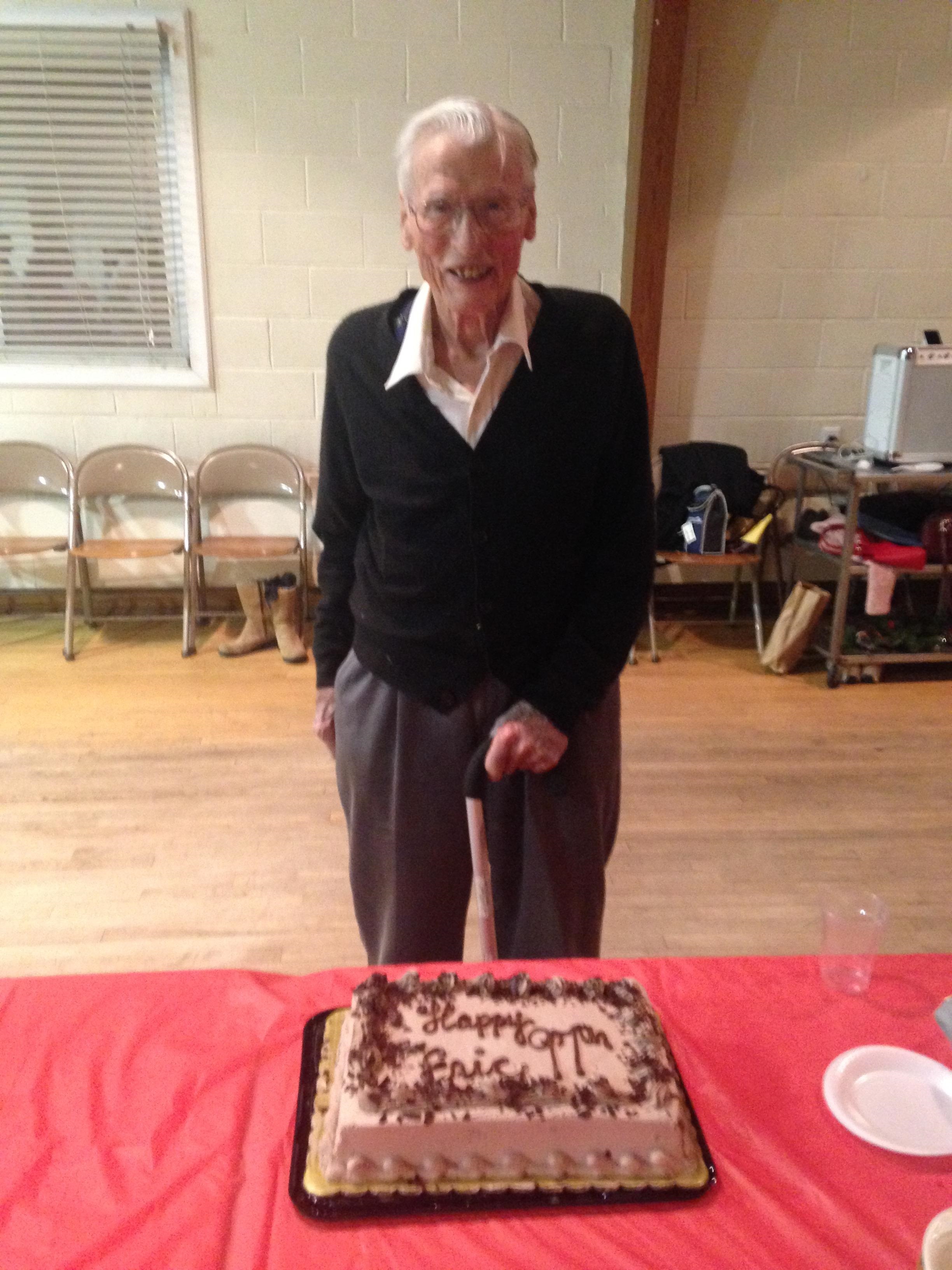 Guess who won the title of Duke and Duchess of Dutchess County? Dale and Paul.

We went to the Fasching/Mardi Gras and looked great!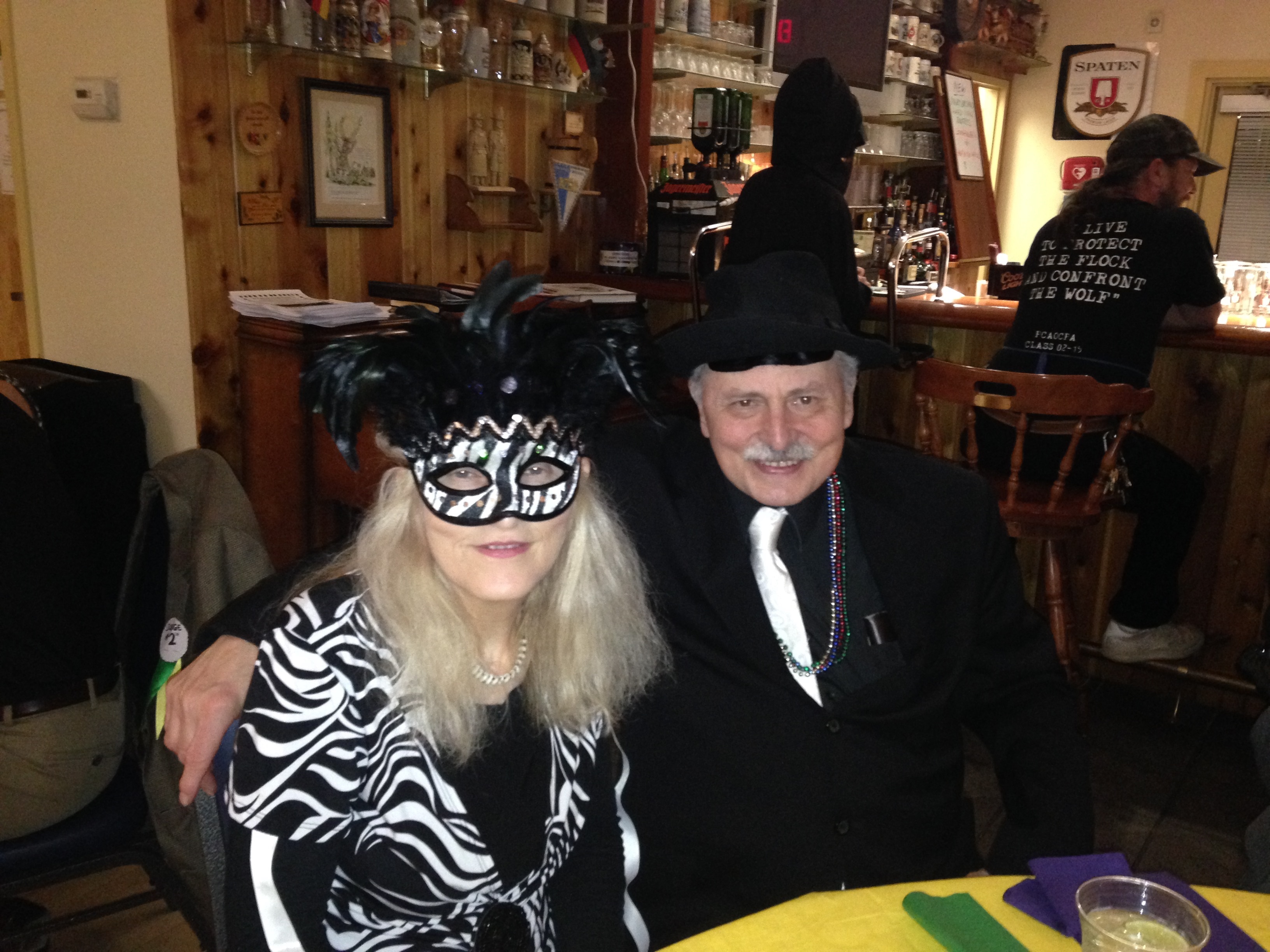 Can you recognize Cathy and Paul?
Dance Club dances are always fun!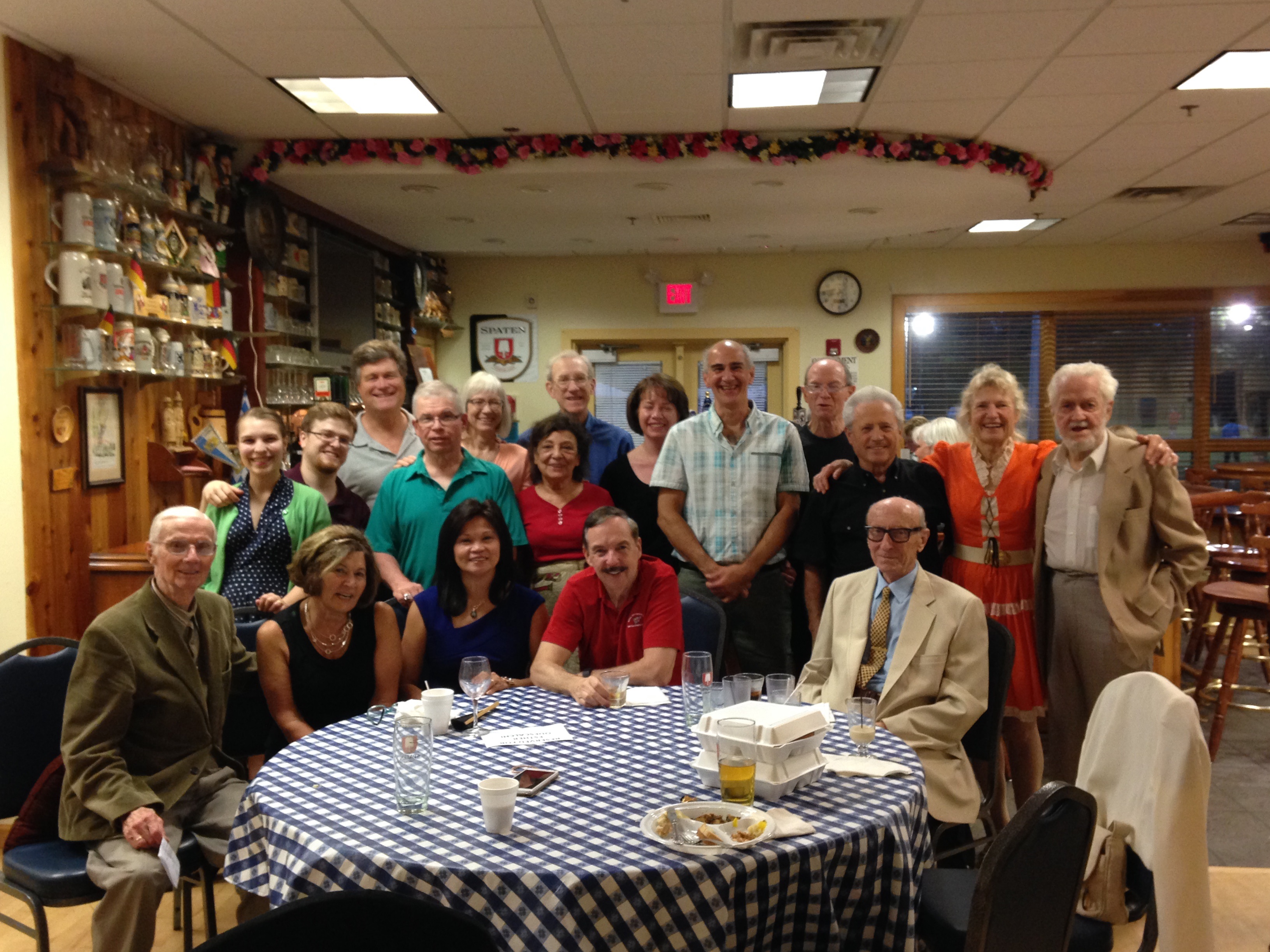 After the dance with the Dance Club
A 95th Wine-tasting dance celebartion
Many dancers came to honor Eric on his 95th!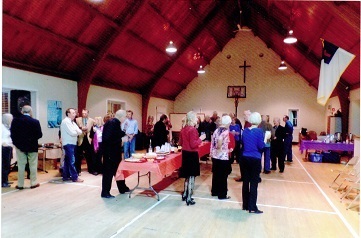 It was a surprise! He came to a dance class. Oh Yes?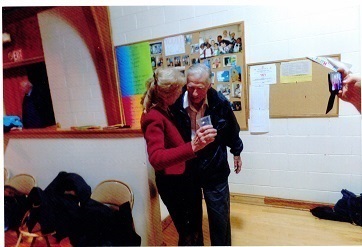 A certificate of accievement was in place
We all hugged him, kissed him, loved him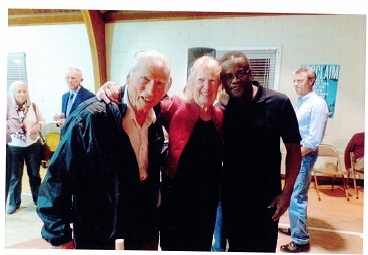 Fasching at Germania Hall
Great crowd showed up at the Dance Club Fasching (Mardi Gras) at Germania on February 7th, 2015.

Eileen and Peter won 1-st "best couple" and Claudia the "individual best" prise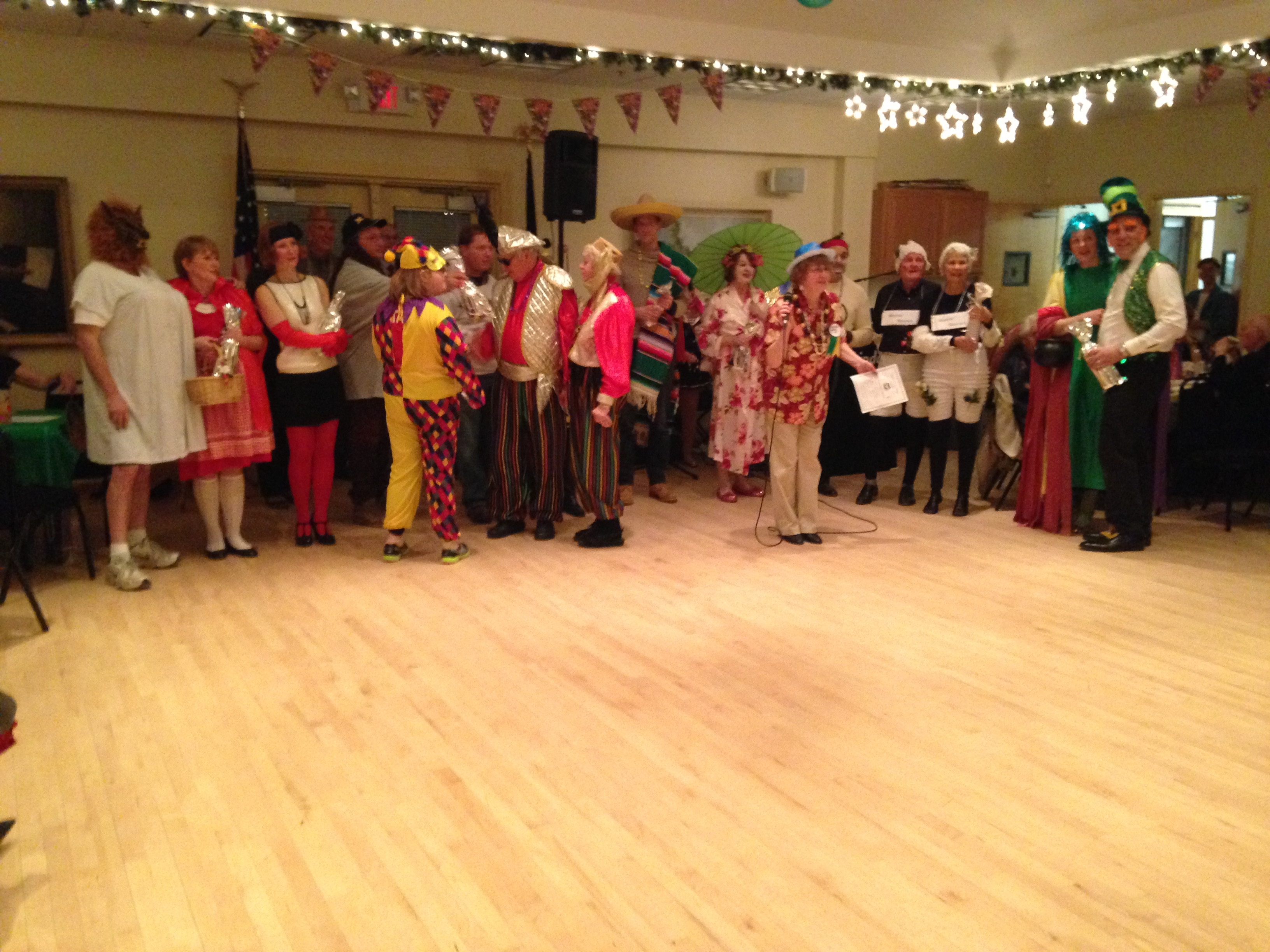 After a super-ball party the early birds can help sweep up the pasta before the class starts!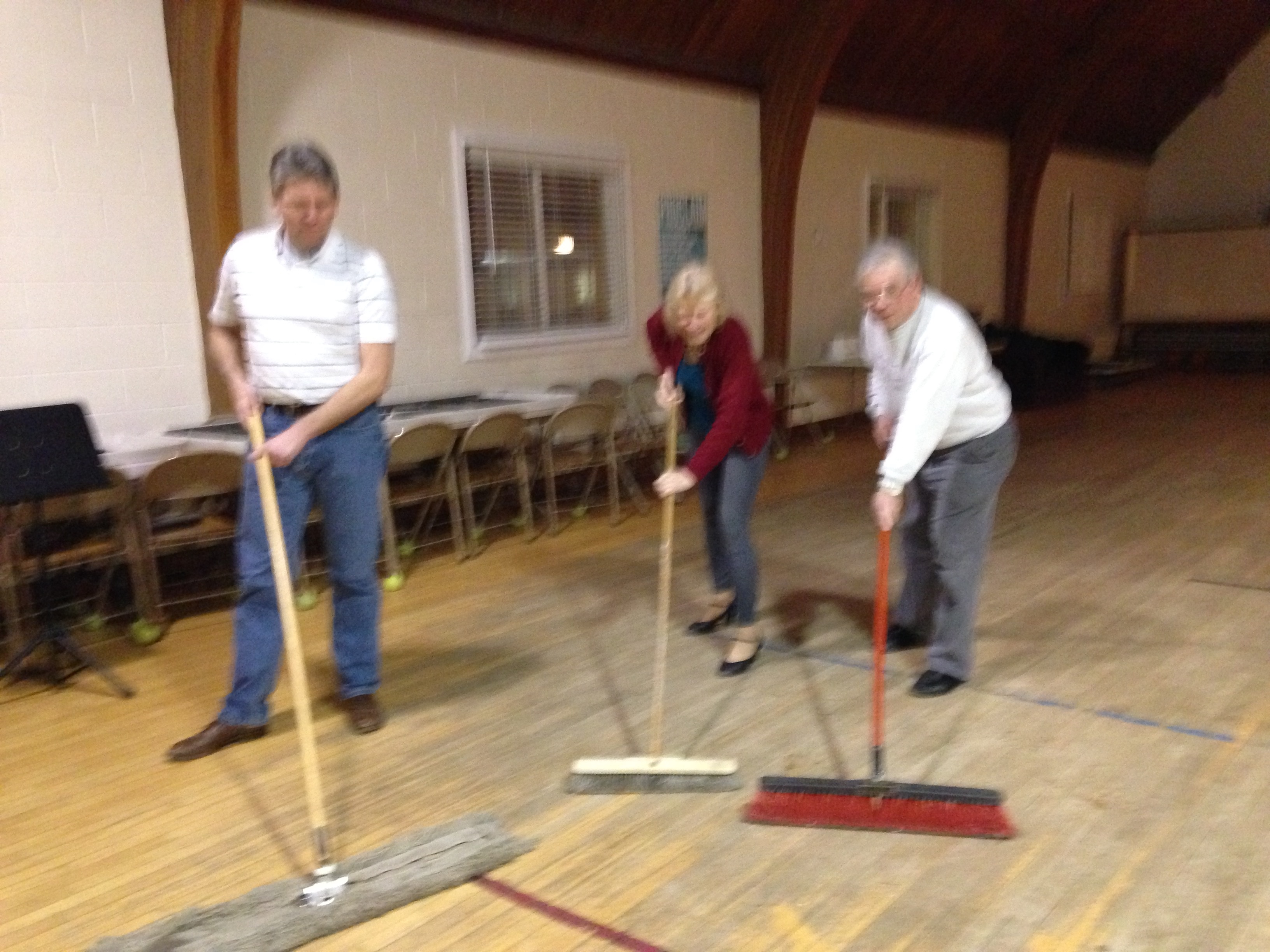 BOCES 2014 "Graduation"
Paul cuts his birthday cake. (November 2014)
Dancing Under the Stars August, 2014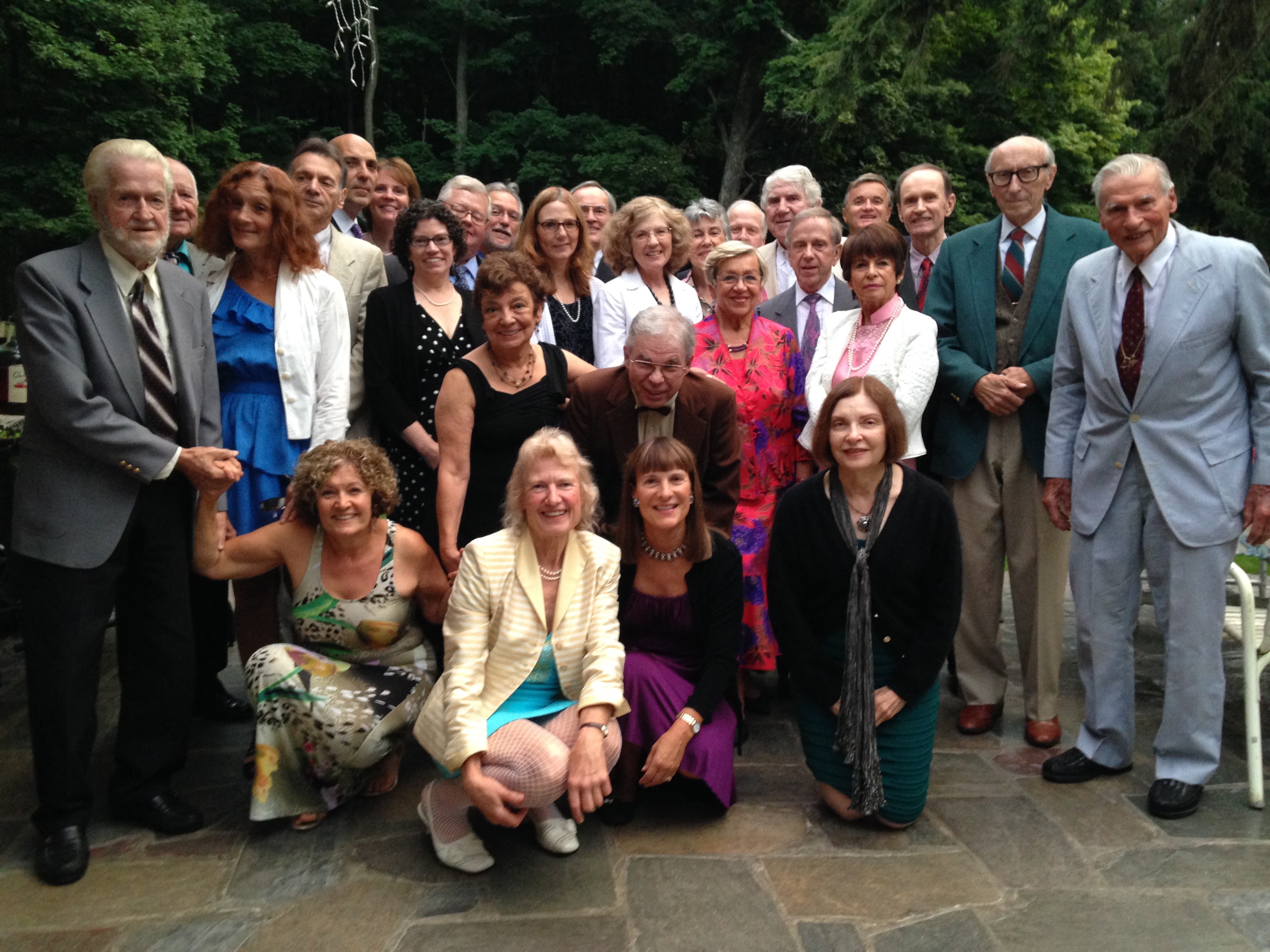 Naughty Santa 2013>/h3>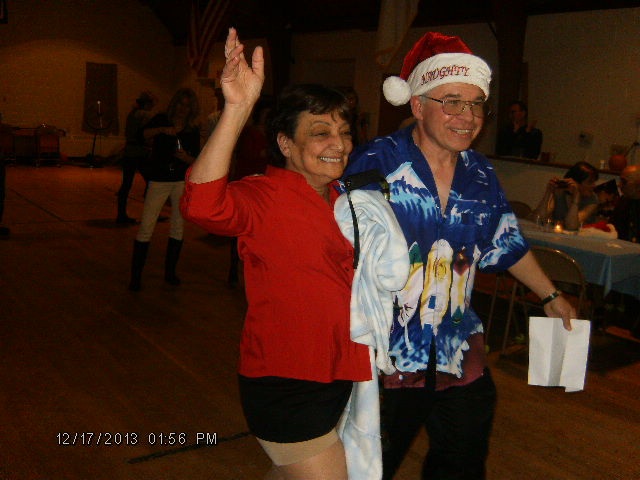 For more pictures, see: 2013 Christmas Party
In spite of the rain, our 2013 European Trip was delightful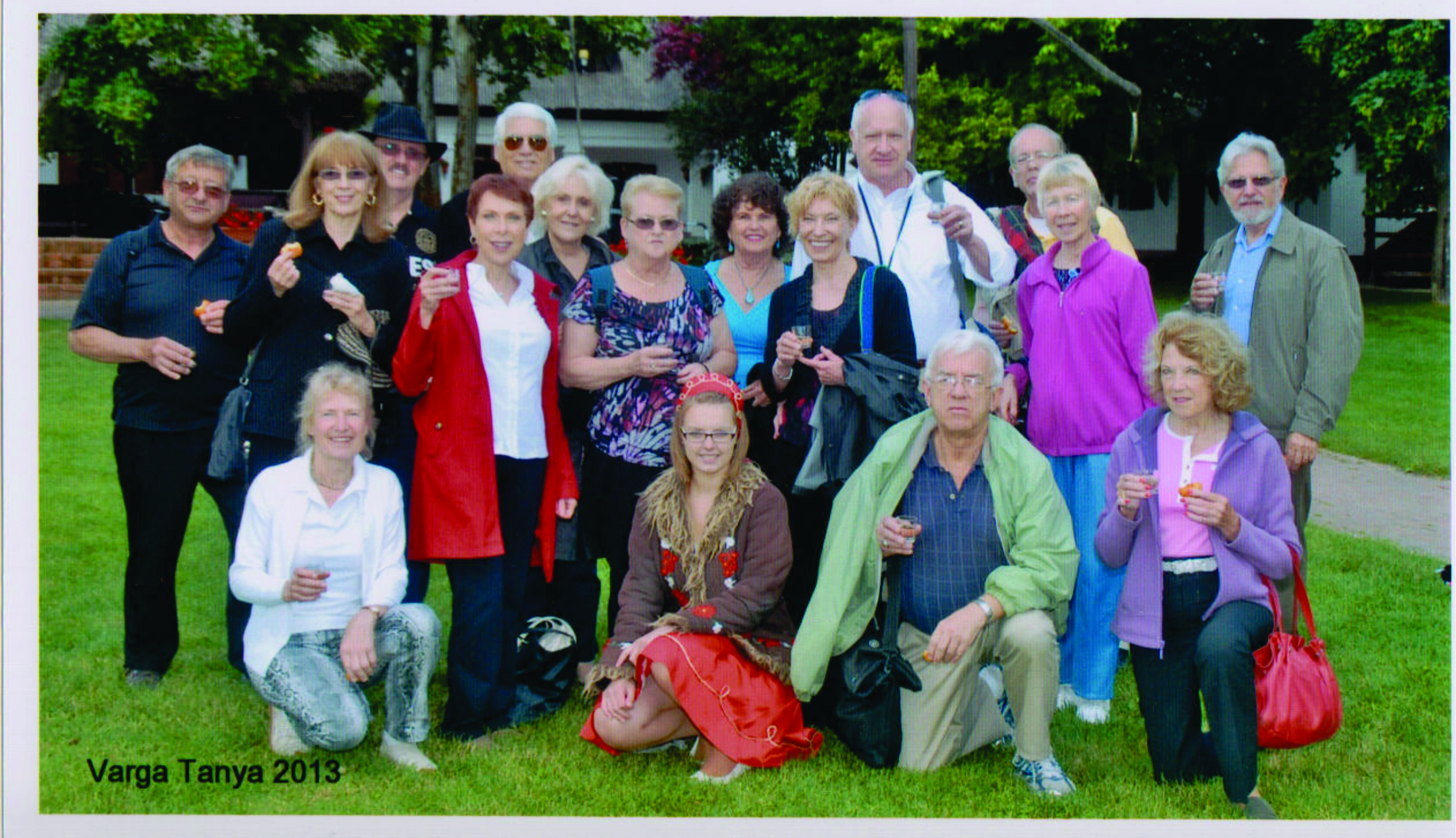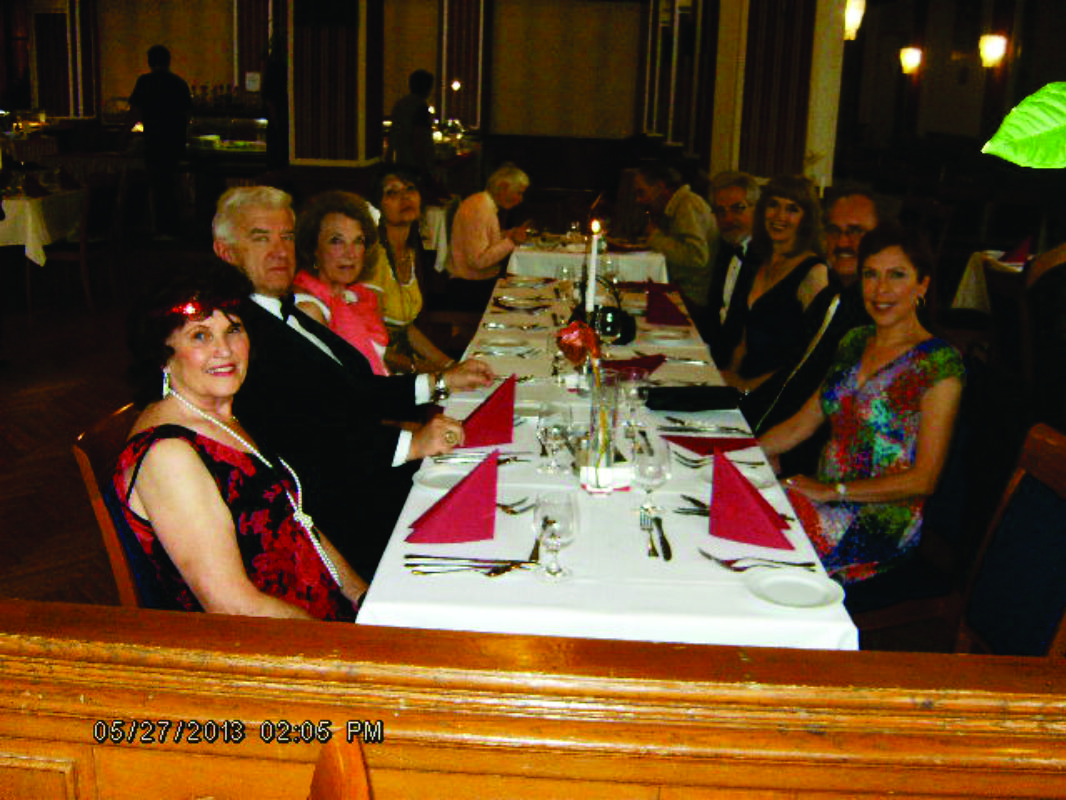 We danced around Europe during our Ballroom Dance Trip -- May 12-26, 2011.
Ready for the ball in Budapest
We did other fun things
Covered Dish Christmas Party - December 19, 2010
The Casperkill bulls ready for the 2010 Christmas Show

To see pictures of the
2010 CHRISTMAS SHOW: the bulls, the charming cow, the toreador, the dancers and others in ACTION, click HERE and HERE
Charleston Dancers of the 2010 Graduating Class of The Culinary Institute of America with Esther
Dance Club December 2010 Complimentary dinner dance at Esther's Home
Dancing Under the Stars. July 2010
Buffet During Dancing Under the Stars. July 2010
Covered Dish Christmas Party - December 13, 2009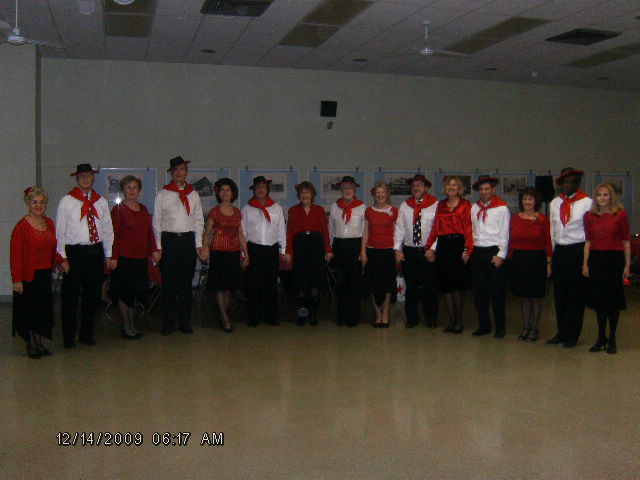 Tango Dancers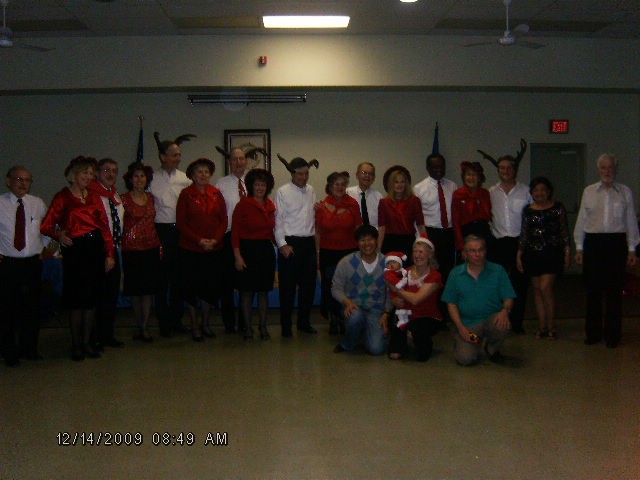 Our Wonderful Christmas Show Cast

Mrs and little Santa! Vera and Yuen's baby!

Here is Rudof the red nosed Aldeer!!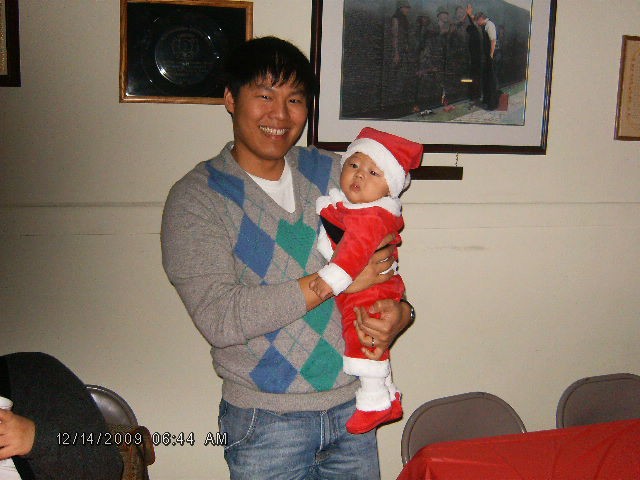 Do you really think he is a toy Sana?!
European Ballroom Dance Trip May 2009
Ready for the International Ball in Budapest
Cocktail Party - January 9, 2009

Am I sitting in the wrong lap?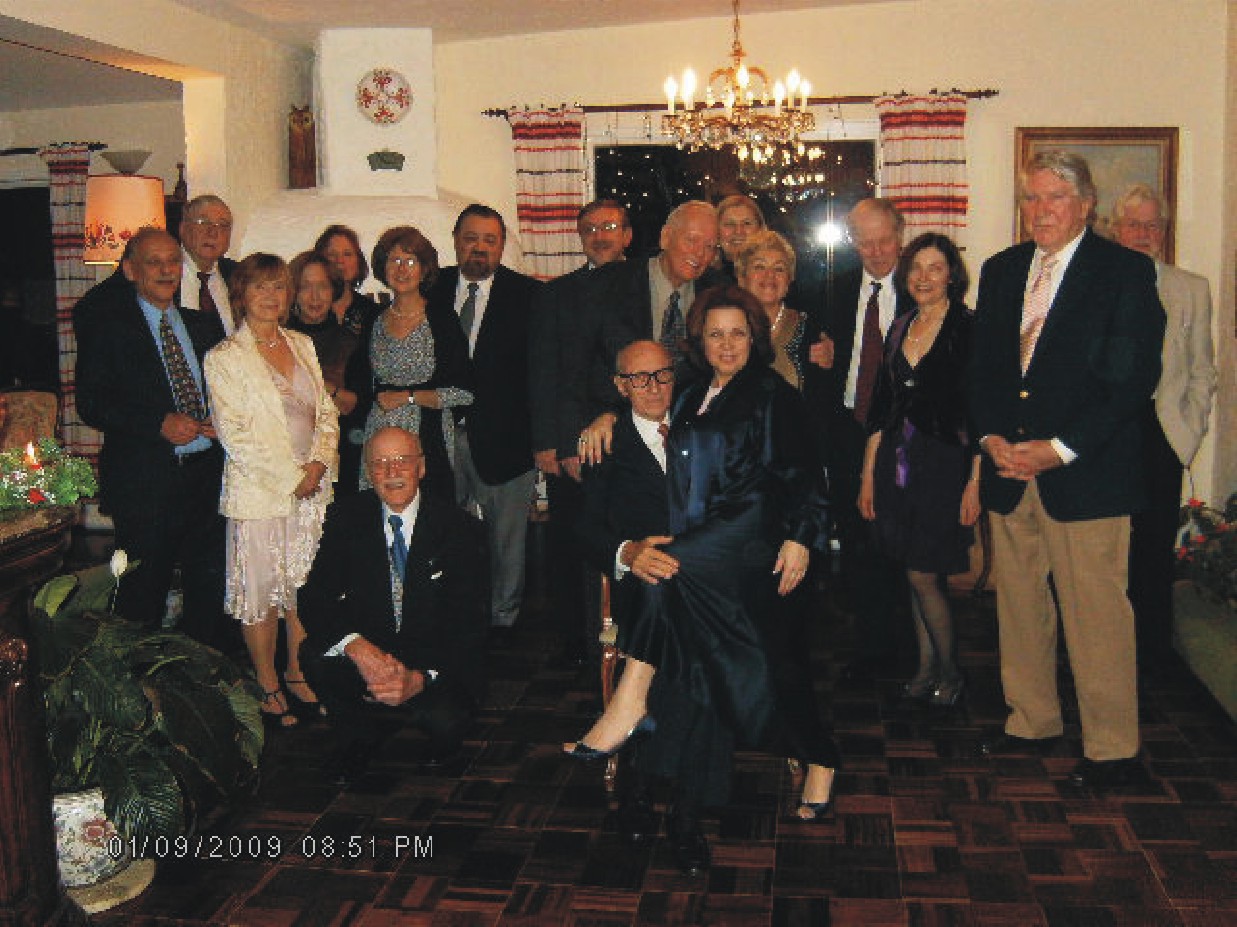 Christina - do you think he is Santa Claus?!





All legs - what few cocktails do to women!





Ira, you have lovely legs!