This illustrated lecture goes back to the origins of dancing. It shows how the rhythmic nature of the universe has been adapted by man and beast alike. It reviews the:
Communal dancing of primitive societies and its association with religion, magic, medicine, war or nature
Chain or ring dancing, (where dancers join hands, found on rocks near Luxor, Egypt, from about 4,000 B.C.) that symbolizes the communal spirit and unity
Pair dancing (where couples dance face to face)as a manifestation of spiritual ferver -- religious festivals, funeral rites, temples dances
Secular dancing (pair dancing for the fun of it!) from the Bacchic or Dionysic dances of the ancient Greeks to break dancing of the 1990s.
Dances demonstrated include (depending on the length of the program that range from 1/2 hour to a full two-hour production):
Minuet
Schottisch
Gallop
Quadrille
Waltz
Tango
Foxtrot
Lindy
Latin dances: samba, mambo/salsa, cha-cha, merengue, etc.
Twist
Hustle
Esther and Ben Performing
the Tango at
Mohonk Mountain House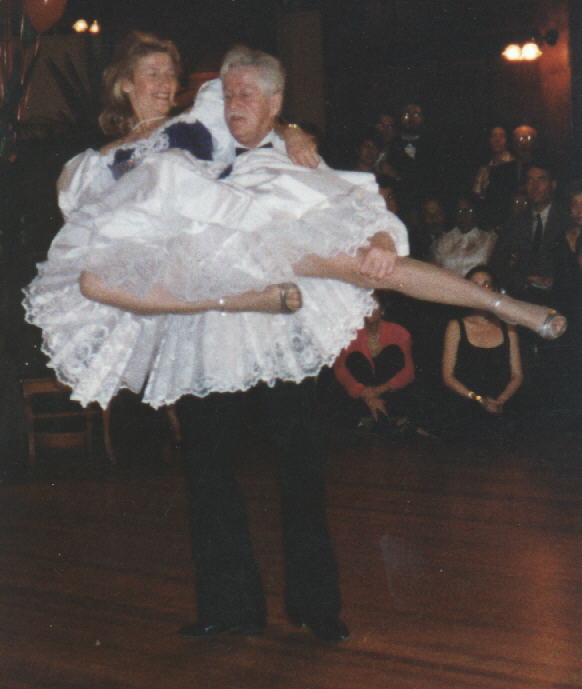 Target audience: General audience. People interested in social dancing, history, historical societies and historical sites, colleges, universities, cruise ships, etc.

Return to: Lectures & Performances