E & B Dance Academy
A Brief Summary
Esther and Ben, Dance Masters, have been performing and teaching together for more than two decades as partners in E & B Dance Academy. The couple teaches at universities and colleges, resorts, private clubs and cruises. They have appeared on television and were lead dancers in such musicals as Guys and Dolls and The Sound of Music and performed with Philharmonic and chamber orchestras.
Esther and Ben Dancing
the Tango
Esther and Ben have danced in and choreographed several dance and video productions. They perform and produce Lectures and Performances on a variety of topics including:

The illustrated lectures range from 1/2 hour "fillers" for conferences and meetings to two-hour productions to be performed at resort hotels, clubs and academic settings. The lectures are well researched, humorous and informative. They range from a half an hour to a full two-hour production.

See also:
Esther Kando Odescalchi
Esther began ballroom dancing at the age of twelve in her native Hungary. She completed her education in the United States earning a Ph.D. in communications. She is the author of numerous dance-related articles and a play. She also lecture at universities and colleges and has a certificate from the Dance Masters of America.
Brenden Patric Murtha
Ben has been a professional dancer all his life. He has taught at Dale, Arthur Murray, Fred Astaire and many other leading dance studios throughout the United States. Ben came from a family of dancers and learned the art of dancing at his father's dance studio in Yonkers, New York.
Ben claims there is nothing sexy about dancing.
It is pure art! . . .Pure art, my foot!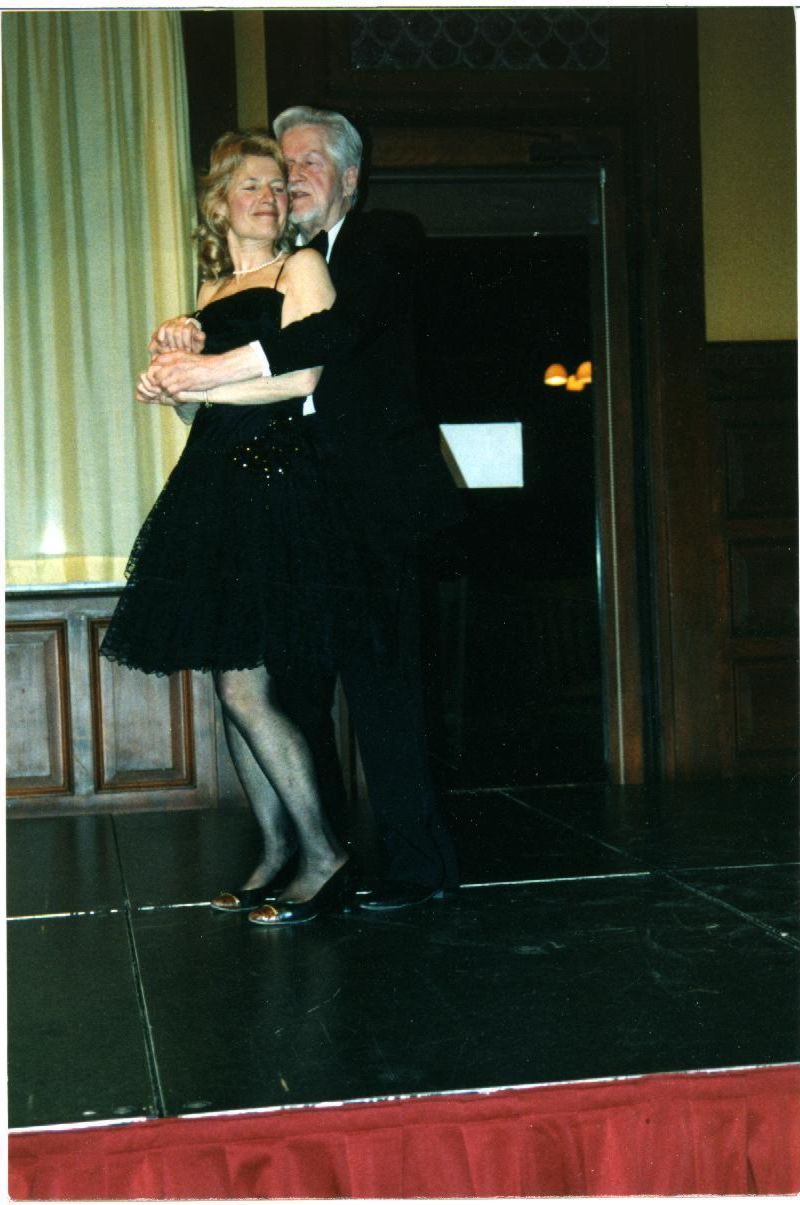 Rumors from the dance floor . . . and they say:
"Ballroom dancing looks easy when it's done by Ben Murtha and Esther Odescalchi." (New Chronicle, Pawling, May 17, 1989)

"Megawatts are generated when the two dance together!" (Tea Ball, Middletown, October 4. 1992.)

"Esther started dancing in her native Budapest. Dance for her is not a profession but a love affair." (Nemzeti Sport. Budapest, December 17, 1995.)

" Excellent, very fun and energetic instructors, elegant style! I love how personable and informative Ben and Esther are!" (Dutchess Community College, December 8, 1998.)

"Excellent instructors who keep everyone interested and motivated to learn. We look forward to our next course!:" (Dutchess Community College, June 6, 2000.)

" Excellent presentations . . . Dr. Odescalchi's academic credentials, coupled with her humorous presentation style make her an asset to any organization." (Fairleigh Dickinson University.)