Some of the dancing friends who came. (The camera wasn't wide enough to capture the entire crowd!
Fun stuff
For recent Fun Stuff, click: Recent fun fun fun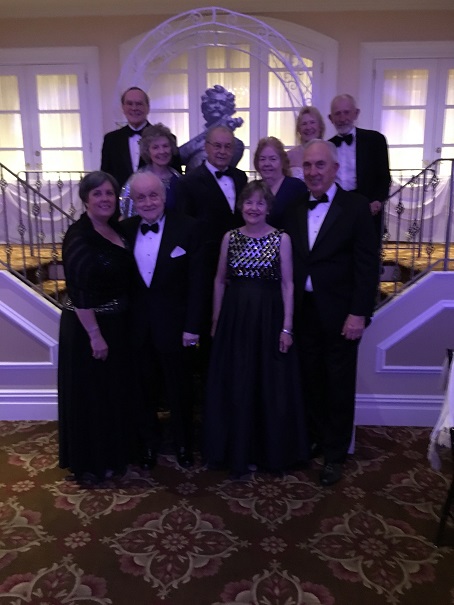 The Strauss ball was lots of fun on February 24th.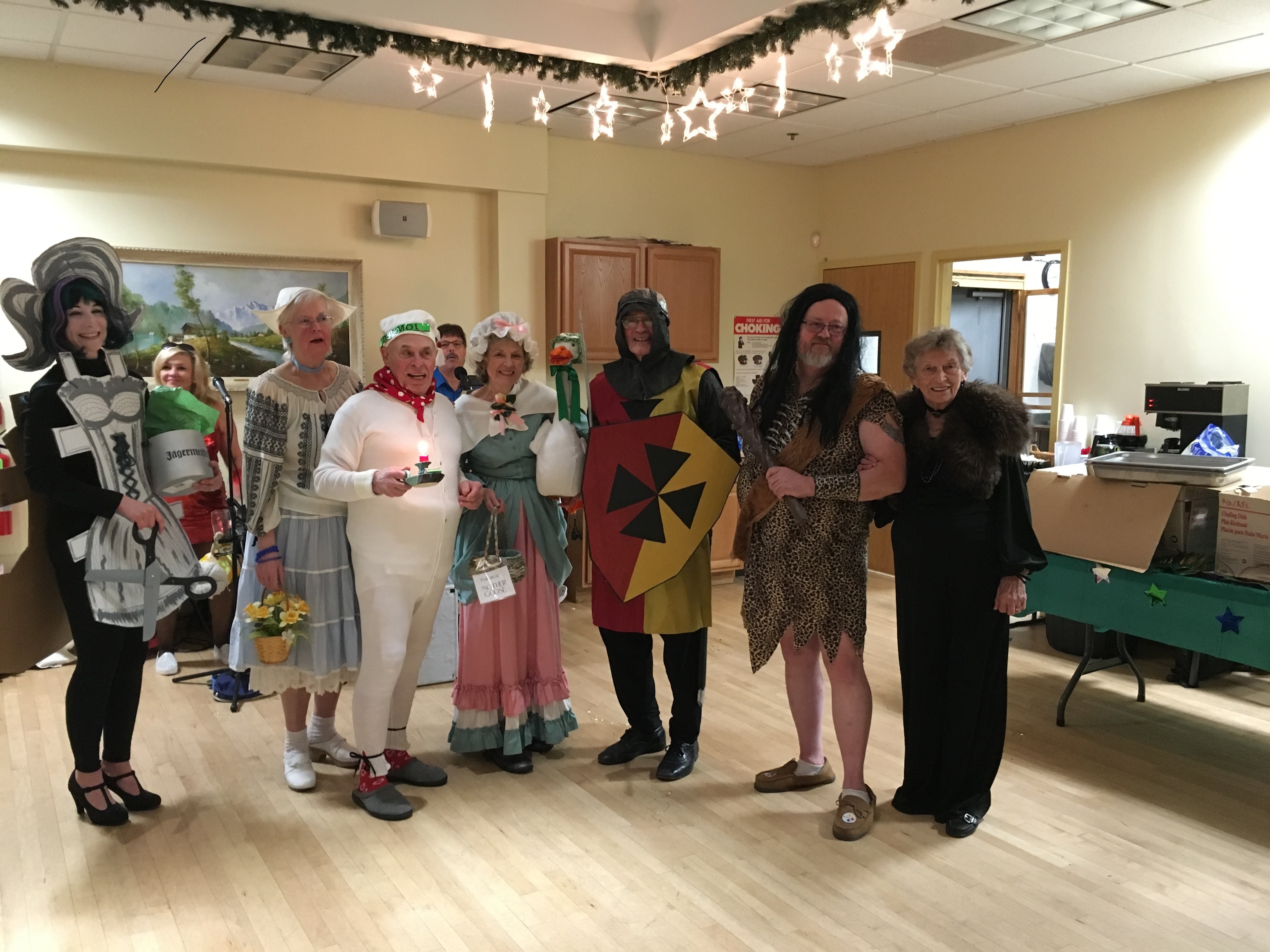 Our dancers won again at the Fasching (Mardi Gras)at Germania Hall
Ballroom and Latin Dance Club of the Hudson Valley
The Dance Club (BLDCHV) holds its monthly dance in various Locations in Dutchess Country. Mostly dinner dances, tea dances, "Biergarten", wine tastings and an annual Dancing Under the Stars Gala. All selected locations have hard-wood floors and lovely ambiance. Club members receive a discount at all affairs. Live music! Reservations required. Members and guests are most welcome!

For more information, and the 2018 a schedule of monthly dances and pictures, click BLDCHV

Dancing Under the Stars Gala
The Dance Club's 2018 annual Dancing Under the Stars Gala will be held Saturday, July 21.




For the first time in so many years, the stars were hidden and we were dancing in the rain, just dancing in the rain, with a glorious feelin' and wine in our vein, just dancin' dancin' in the rain (recall it Gene?)

For more information, click: BLDCHV
Birthdays, Birthdays and more Birthdays
We take advantage of all occasions to celebrate. Birthdays are good excuses to have fun.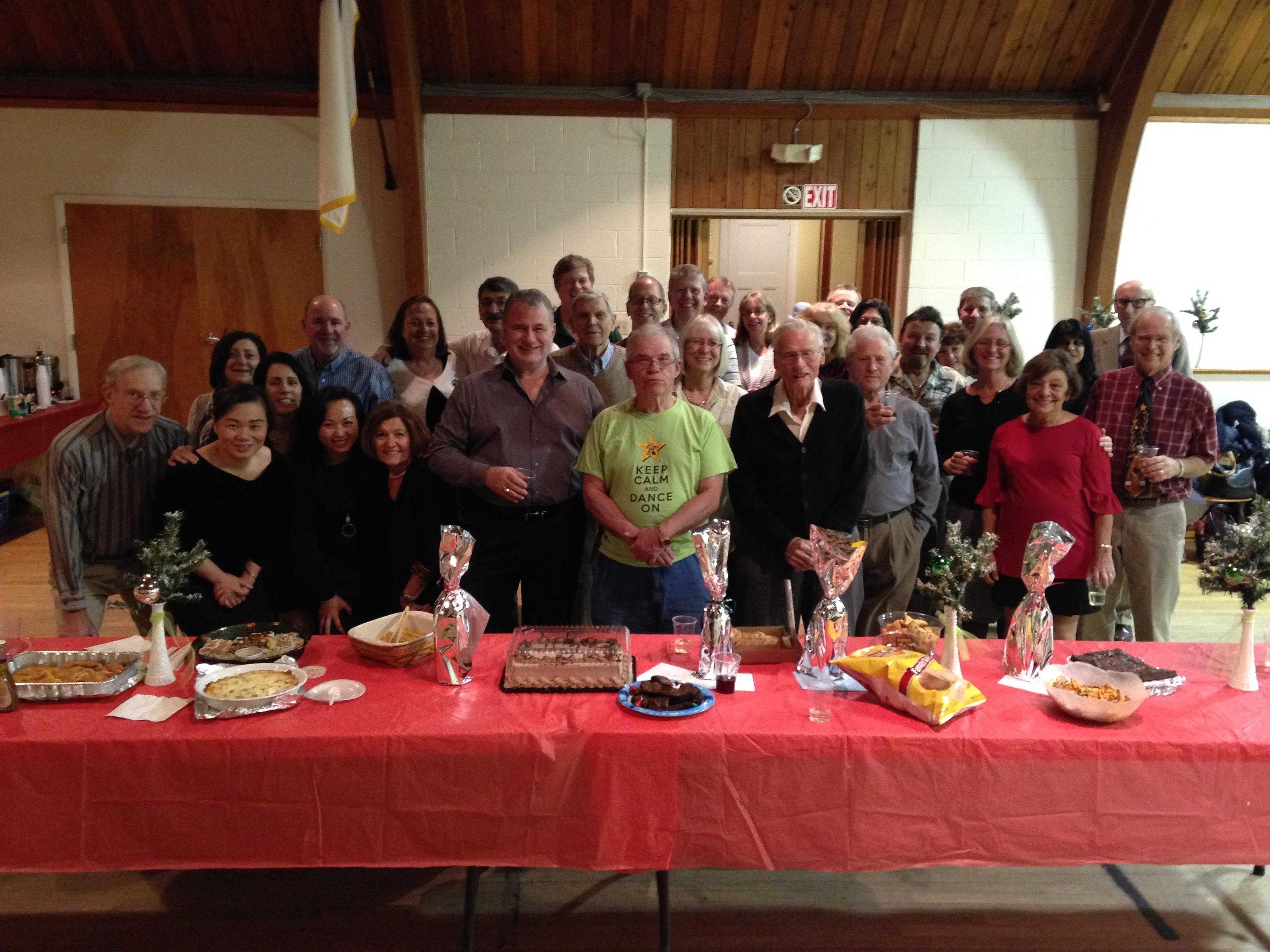 Was it ever fun to celebrate Eri's 97th on December 7th! And guess who else is at front of the birthday cake? Our other celebrant Paul
For more pictures, click BLDCHV and Gallery of Photos
RESERVE THE DATE for Dance Trip to Europe
Please reserve the date for our next 14-day custom-planned Ballroom dance trip to Austria, Slovakia and Hungary set for June 9-23, 2019. We have selected countries where the danger of terrorism is minimal. Because these countries are now such popular tourist destinations plans have to be made early. If you think you are interested, please drop me an e-mail (no obligation!) twinks.odes@gmail.com Brochures with travel details and prices will be available by June. For a sample itinerary, feedback and pictures of previous trips, click: Dance Trips to Europe
Where can you go dancing?
Many area private Clubs have ballroom/Latin dances at regular intervals. To find out about them, click, BLDCHV and see the Dance Club schedule. Also click Dancing Opportunities for other venues.

<!