Dance Classes
Ballroom, Latin and special dance classes are held at various locations and are sponsored by various organizations. These include: Arlington High School; Dutchess Community College, Marist College CLS (members only); Dutchess BOCES; Arlington Reformed Church. Special and private classes are available by appointment.

For a a printable brochure, click: Brochure of classes, parties, events

We are swinging again at the air-conditioned Germania Club on Thursdays. We started on June 8.

Some of our current 2017 swingers!

For details, and a class schedule click Dance Classes
Dance Parties
A dance celebration -- July 13, 7 pm. Join us to celebrate the 2017 graduating classes and honor our Dance Angels. Germania Hall, 7 pm. Please bring munchies or a dessert. The hall is airconditioned and the bar will be open.
Dancing Under the Stars Saturday, July 22 (Annual Dance Club gala) 6 pm. Hosted by Esther. Dance Club members and guests are invited. By reservation ONLY!
Welcome to Dancing parties - Arlington High School. Thursday, September 21, 7 pm and Friday, January 26, 7 pm. Call Karen 486 4860
Christmas dance with wine-tasting! - Thursday, December 21, 7 pm. Please bring a dessert or a bottle of wine.
Contact Esther 845 635-3341. To see details, click href="../html/ebsumspringweb.doc">Brochure of classes, parties, events
Fun stuff
For recent Fun Stuff, click: Recent fun fun fun
Congratulation to the 2017 graduating class of Dutchess Community College.

It was fun in the mirrorred Dutchess Community College Dance Studio. Although few were missing, but Lis, Hongmei, David, Dieter, Sylvia, Dawn, James, Jennifer, Michael and Lee were there with instructors Mark and Esther
For more pictures, click BLDCHV <!
Ballroom and Latin Dance Club of the Hudson Valley
The Dance Club (BLDCHV) holds its monthly dance in various Locations in Dutchess Country. Mostly dinner dances, tea dances, "Biergarten", wine tastings and an annual Dancing Under the Stars Gala. All selected locations have hard-wood floors and lovely ambiance. Club members receive a discount at all affairs. Live music! Reservations required. Members and guests are most welcome!
Contact: Esther 635-3341

For more information, the 2017 a schedule of monthly dances and pictures, click BLDCHV

Dancing Under the Stars Gala
The Dance Club's annual Dancing Under the Stars Gala is scheduled for July 22 at 6 pm. For details, click: BLDCHV
The 2016 gala on July 23-rd was a great success and lots of fun. The weather was great and the company wonderful.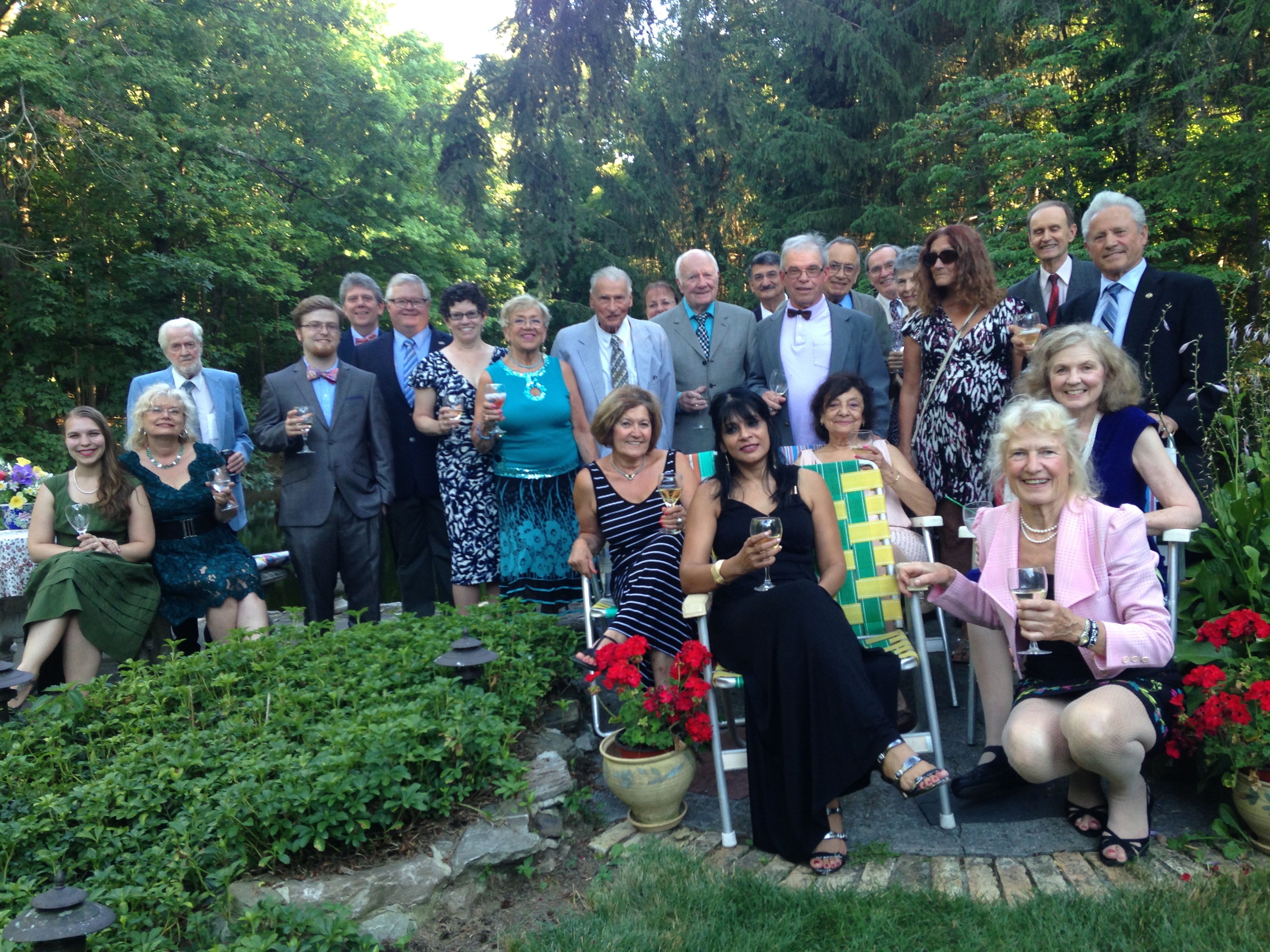 And, what a challenge it is to get all the faces on the picture!!

For more picutres, click: BLDCHV.
Birthdays, Birthdays and more Birthdays!
We take advantage of all occasions to celebrate. Birthdays are good excuses to have fun.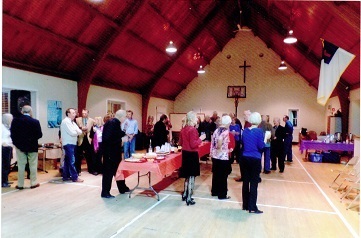 Here we are at a 96th!!
Where can you go dancing?
Many area private Clubs have ballroom/Latin dances at regular intervals. To find out about them, click, BLDCHV and see the Dance Club schedule. Also click Dancing Opportunities for other venues.

<!