Eric was the winner at 98! he deserved to be surrounded by beauties.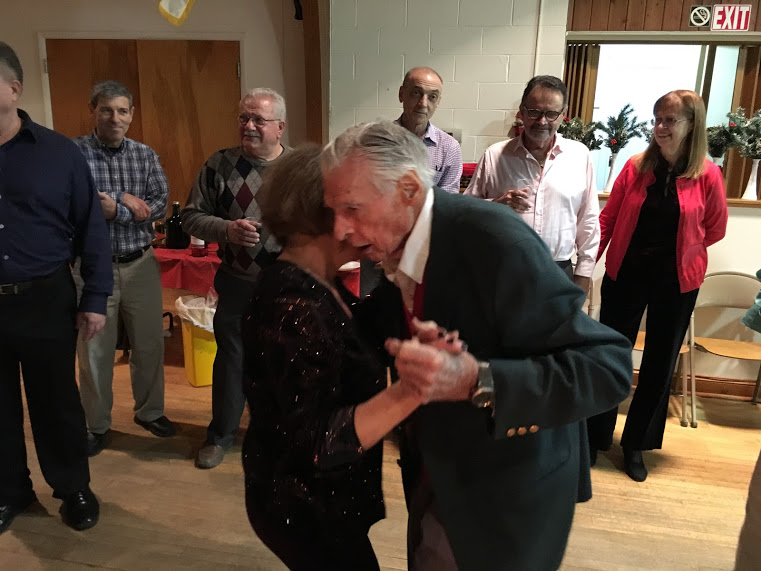 Eric is enjoyed his 89 birthday Waltz
and hugging Nancy!
Eric, Giovanni and Paul seem to enjoy the celebration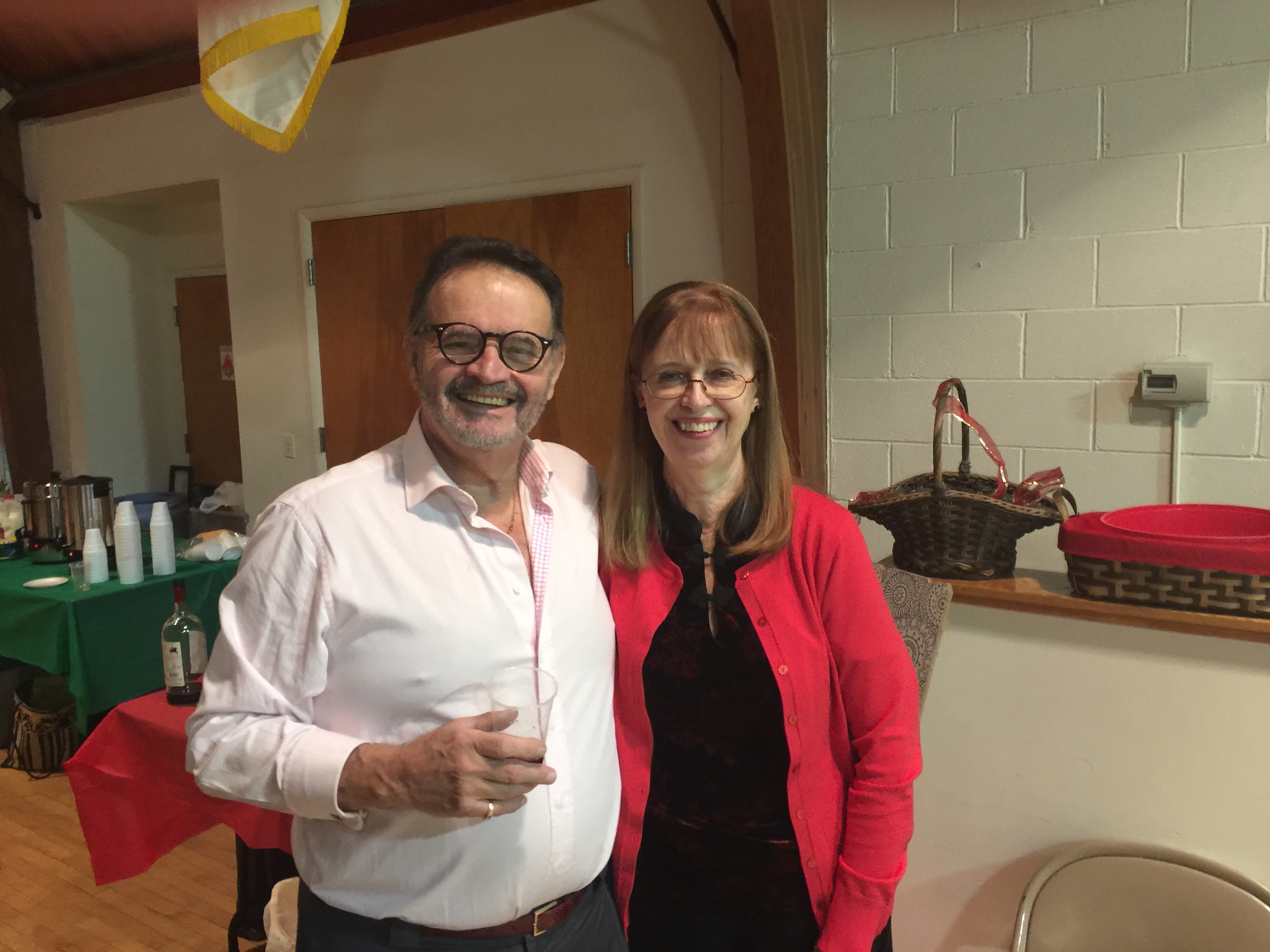 What a happy couple Wanda and Bob
Karen, Lou and Angelo - how nice to have friends
Giovanni, where did you get that pretty girlfriend?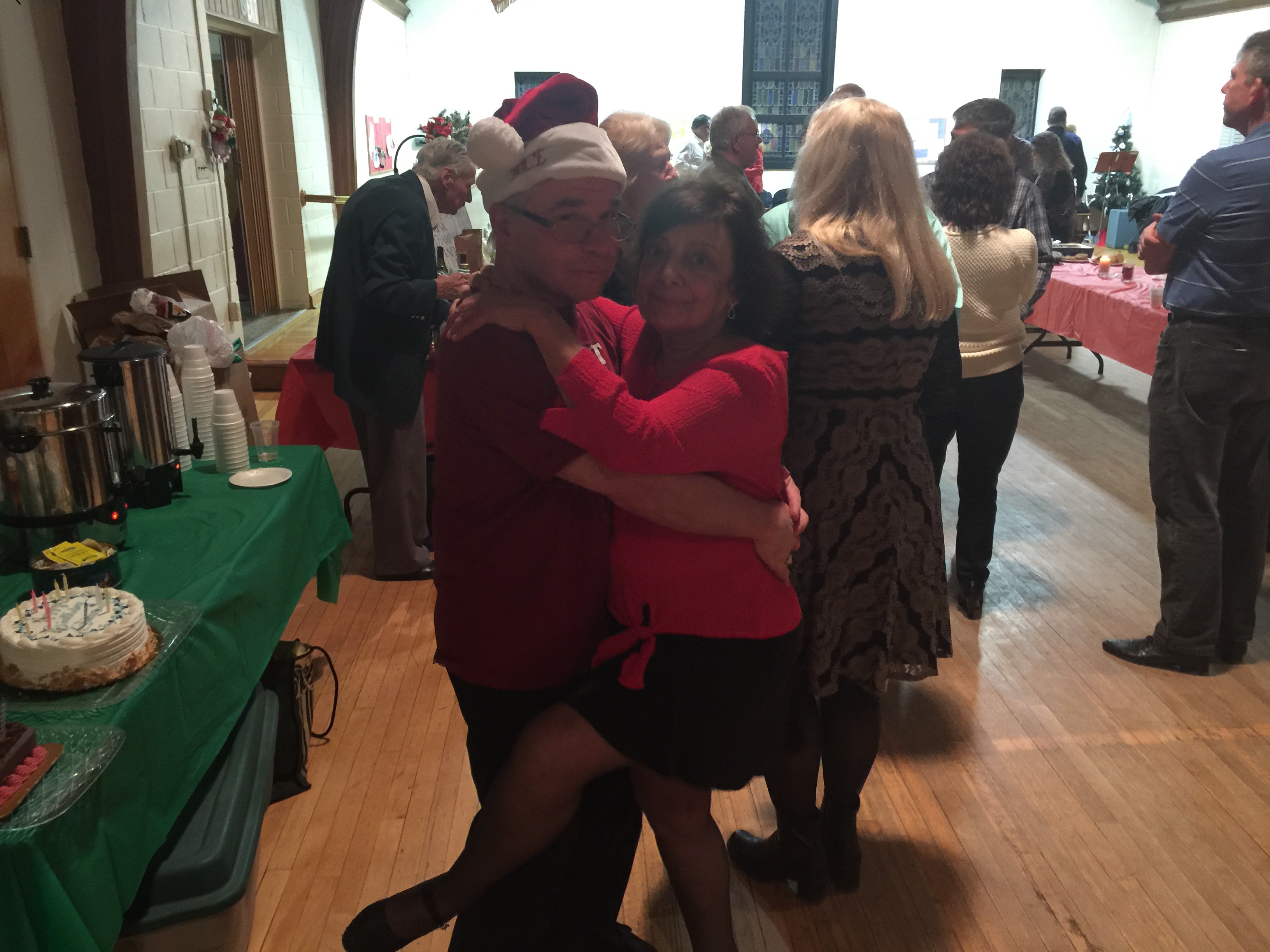 Now Paul, behave yourself!

At the 2018 "Dancing Under the Stars Gala" on July 21st.
The weather was perfect, the food great, the company superb.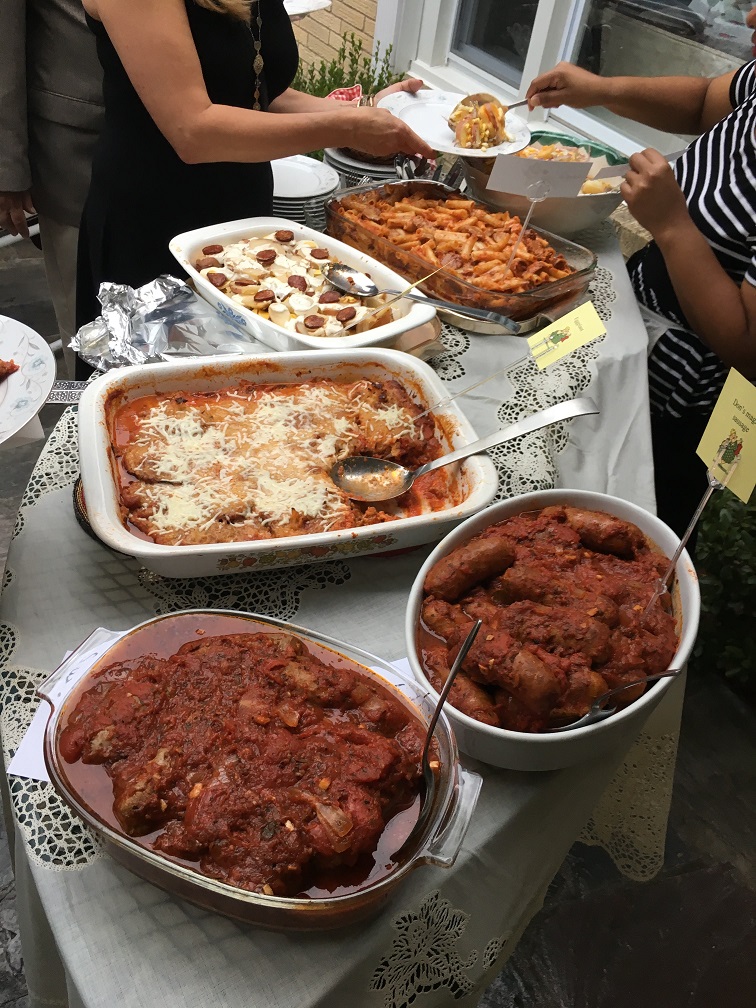 We loved the dinner too!
The Annual Strauss Ball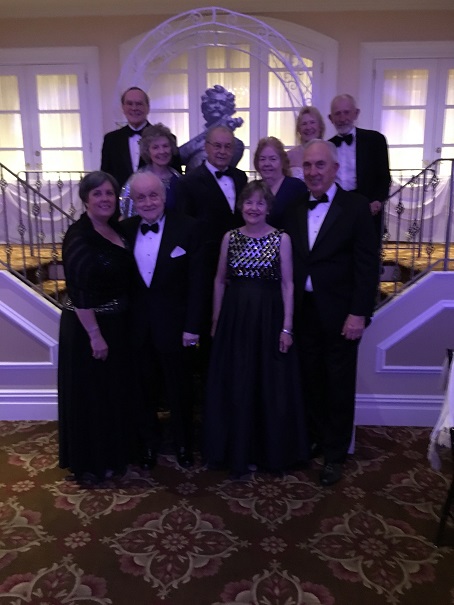 The Strauss ball was lots of fun on February 24th.
Marist College Gala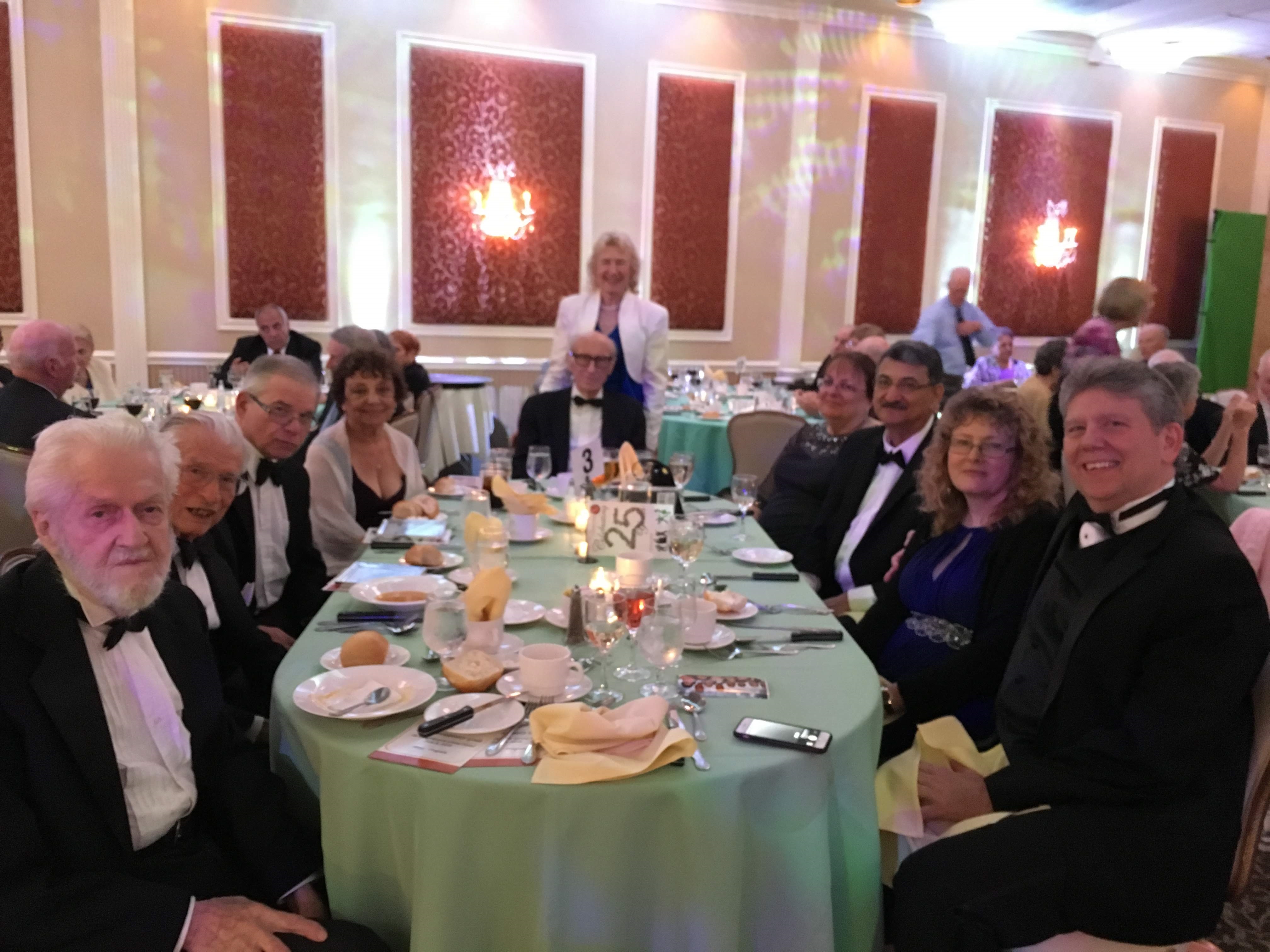 On June 6th, a group of us enjoyed the Marist College CLS gala at the Grand hotel
Celebrating a life
On March 22, 2018 celebrated the life of our beloved Anita Stern who loved to dance and shared many happy moments with us.

Some of the dancing friends who came.
(The camera wasn't wide enough to capture the entire crowd!)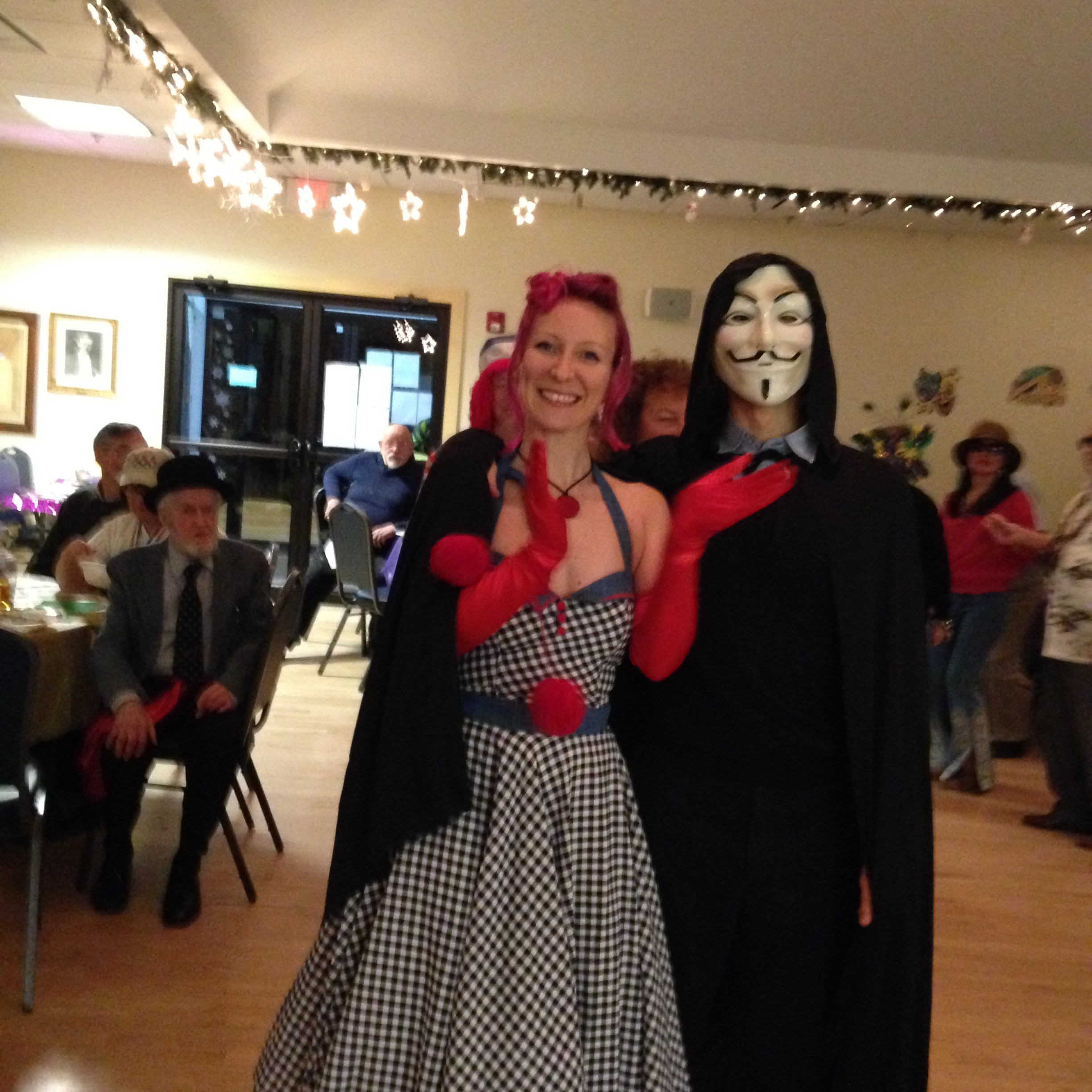 We love costume parties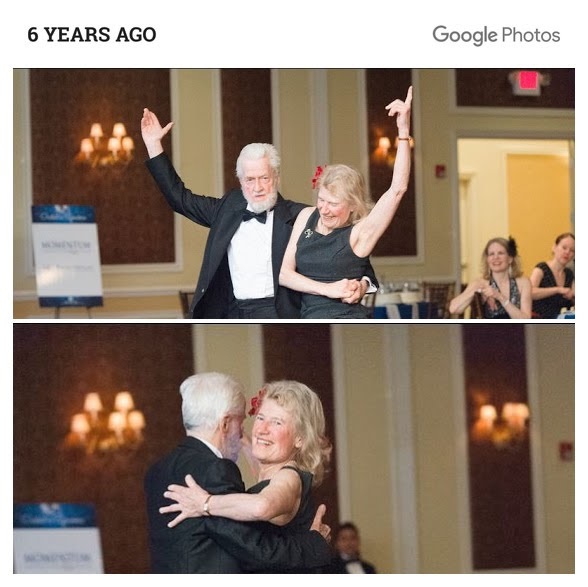 The show must go on
Pictures from our Ballroom Dance Trips to Europe and our Spring Cotillions
<!
---
| | |
| --- | --- |
| | A few couples standing in front of the hotel in Balatonfured, Hungary, ready to attend the famous Anna Ball. |
| | |
| --- | --- |
| Some dance students gather for a photo in Schoenbrunn, Austria, with the palace in the background. | |
The whole dance troop invaded a small Hungarian restaurant to savor the devine Hungarian cusine.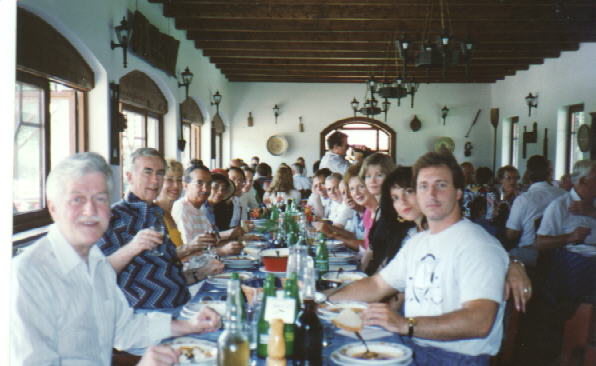 | | |
| --- | --- |
| In the mood for the Viennese waltz at front of Johann Strauss Jr.'s statue. | |
At the Marble Bride restaurant in Budapest (top)
At Balatonfured (bottom)
Rumors from the trip . . . . . . and this is what they say:
"Thanks for being such a good tour leader! It was a great trip." Lois & Ed
"We travel all the time, but this was truly the best." Grace & Danillo.
"This trip was simply fabulous!" Helen & Joe